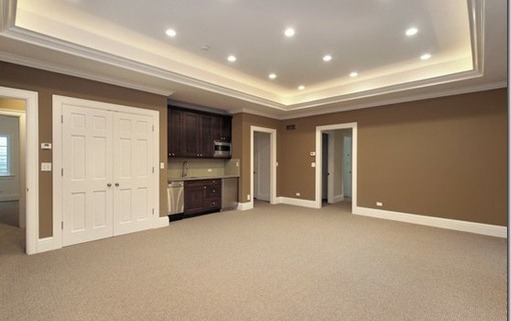 Most unfinished basements have tons of potential! Maybe with your basement's current condition, you can hardly image it being the focal point of your home, but a basement remodel can bring surprising results! Remodeling a basement is often way cheaper than building a home addition, and you don't eat up yard space.
In planning your remodel, here are a few thoughts to consider: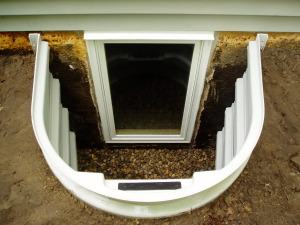 1| If your basement has a few windows, then place your main sitting area in the spot that gets the most natural light. Also, if you are planning on having a bedroom in your finished basement, then make sure there is access to a window for egress.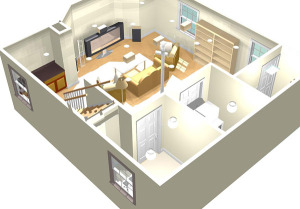 2| Pay attention to the flow of your basement space. Is the TV located in a high traffic area that people will be walking through to get to other areas of the basement? Is the bathroom easily accessible, yet appropriately placed? Is the guest bedroom tucked away for privacy in case other people using the basement at the same time?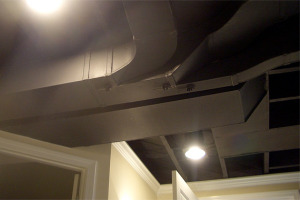 3| Prior to construction, take a look at the height of your ceilings. Many codes call for 7 to 7½ feet of clearance. If you don't have that height, ask your contractor if moving ducts and pipes might solve the problem. As a last resort, consider the option of digging out and lowering the concrete floor. But beware: this process is very complicated and very expensive.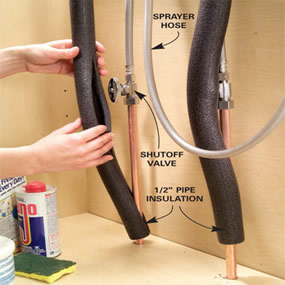 4| Prior to construction, it's a good idea to put slip foam insulation sleeves over hot-water pipes in order to to prevent heat loss. Putting slip foam insulation over  cold-water pipes prevents condensation from dripping on the inside of your drywall or ceiling.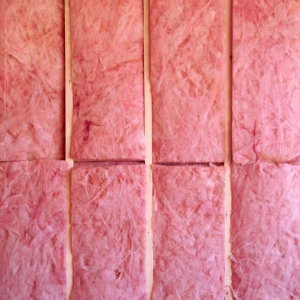 5| If you have hardwoods on the first floor of your home, you may want to consider soundproofing your ceiling. Adding fiberglass batts without a vapor barrier between the joists along with two layers of drywall will isolate the drywall from the joists, eliminating vibration and thus minimizing sound travel.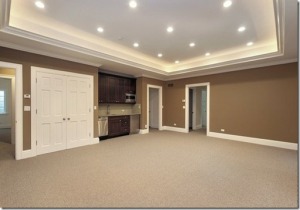 6| Have a game plan for lighting your basement. Even if you pour thousands of dollars into a basement renovation, pour lighting will discourage people for enjoying the space. Recessed cans broadcast lights are a great option. Space them close together to avoid dark areas in your basement.
CLICK HERE to see JK Construction Group's basement remodels.
https://jkconstructiongroup.net/wp-content/uploads/2014/10/basement-lighting_thumb2.jpg
358
511
JK Construction Group
https://jkconstructiongroup.net/wp-content/uploads/2016/11/JK-CONSTRUCTION.1-page-001.jpg
JK Construction Group
2014-10-22 17:32:43
2014-10-22 17:41:17
Thinking About Finishing Your Basement?