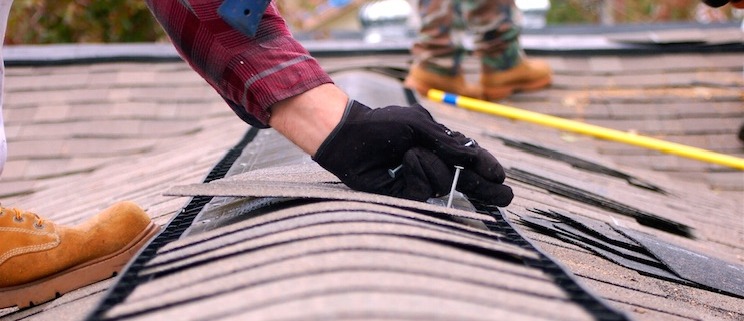 The autumn season is already underway- crisp mornings, cool nights, and leaves slowly beginning to change color. We at JK Construction Group tackle a number of diverse projects throughout the year, regardless of the season. Nevertheless, the are some projects that are best left undone till the Spring, and yet there are others that homeowners need to get done ASAP. Here are a few of our last minute home improvement suggestions.
1| Last minute interior painting
The best time to paint the interior of your home is from the spring to late fall. You can paint the inside of your home anytime, but the temperature of your home should be at least 65 degrees. In the winter, paint may take longer to dry due to poor insulation and/or condensation- so be prepared for that possibility. With cooler months rapidly approaching, maybe now is the best time to do some painting.
2| Repair or Replace the Roof
It is projected to be a rough winter this year. Depending on the current quality of your roofing, now may be the time to consider replacing your shingles. Peeling and warping of roof shingles can lead to permanent damage to your roof and the structure for your home. Autumn is a great time to get that roof re-shingled!
3| Install a New Front Door
If your home feels drafty and improperly sealed, one possible reason may be that you need a new front door. Every winter, hundred of your dollars may be lost do to improperly sealed doors. A new front door can protect your home from draft, rain, moisture, and the other elements of winter.
4| Finish your Basement
I know that project sounds like a handful, but if you have a kids then you know how difficult it is to keep them active and busy when its too cold to go outside. With a newly finished basement, your kids will have a new play-space. And finishing your basement can add significant value to your home.
https://jkconstructiongroup.net/wp-content/uploads/2014/10/asdf.jpg
492
744
JK Construction Group
https://jkconstructiongroup.net/wp-content/uploads/2016/11/JK-CONSTRUCTION.1-page-001.jpg
JK Construction Group
2014-10-08 16:40:27
2014-10-23 18:07:01
4 Quick Fall Home Improvements