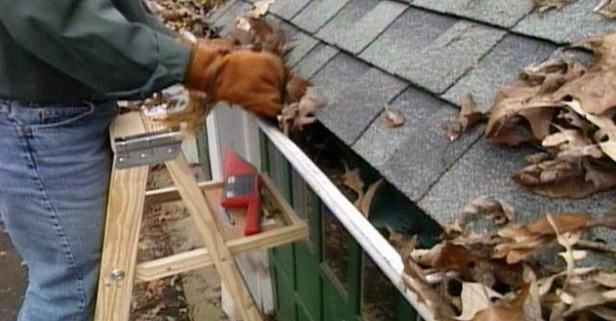 The autumn season is just around the corner!  Here are some helpful tips for preparing your lawn, garden and deck for the colder days ahead:
Tip #1 | Don't Neglect Your Lawn
Mow your lawn through the fall.  During the summer and fall, your lawn should be mowed at the highest setting.  On the last mow of the season, lower your mower's height one notch.  If your grass is left long during the winter, the top growth of your lawn will trap moisture that can produce fungal diseases throughout your yard.
Thoroughly check your lawn for weeds.  Remove dandelions with a weeder these next few months to prevent them from returning in the spring.  Regularly rake up the leaves on your lawn.  If not removed, leaf piles may suffocate the grass.
Tip #2 | Prep Your Garden for the Spring
To maximize your garden for the spring, plant bulbs now.  Use several inches of mulch to cover newly planted bulbs to protect them during the winter month.  Suggestions: dutch iris bulbs, parrot tulips, darwin hybrid tulips, & apricot daffodils.  Check out sunset.com/garden for more ideas.
Tip #3 | Take Care of Your Deck
Winter is not your deck's best friend.  Clear your deck from any furniture that may become damaged during the winter months.  Sadly, this may include your grill… When all the leaves have fallen from the trees, thoroughly clear/clean your deck from any remaining debris.
Staining your deck should have already happened this summer.  Ideal deck staining temperature is between 50 and 80 degrees.  Nevertheless, if you have procrastinated in this area, go ahead and stain your deck before winter comes.  If it is below 50 degrees outside, expect your deck to take longer to dry.
Tip #4 | Clean the Gutters
Once your trees are bare (towards the end of autumn), check and clean your gutters.  Remove any remaining leaves and twigs.  If you have a lot of time on your hands, go ahead and flush out your gutters with a hose as well.  This will help you spot any unexpected leaks in your gutters.  If your gutters are pristine before the first snowfall, then they should be in great condition by the time spring rolls around.
https://jkconstructiongroup.net/wp-content/uploads/2014/09/Cleaning_Gutters.jpg
462
616
JK Construction Group
https://jkconstructiongroup.net/wp-content/uploads/2016/11/JK-CONSTRUCTION.1-page-001.jpg
JK Construction Group
2014-09-24 20:28:35
2014-10-23 17:59:58
Autumn Season: Tips for the Outdoors